"A Place Called Forward" has been one of the official selections at a number of film festivals and has enjoyed the praises of other filmmakers from around the world.
Film festivals are a vital link in the chain of global film culture. They allow filmmakers share their work and discuss topics shown in the film as well as the filmmaking process with new audiences.
The Umanu Elijah-directed film examines the negative repercussions of climate change locally. The story is based on the heavy air pollution caused by the black soot menace that has plagued Rivers State in Southern Nigeria for years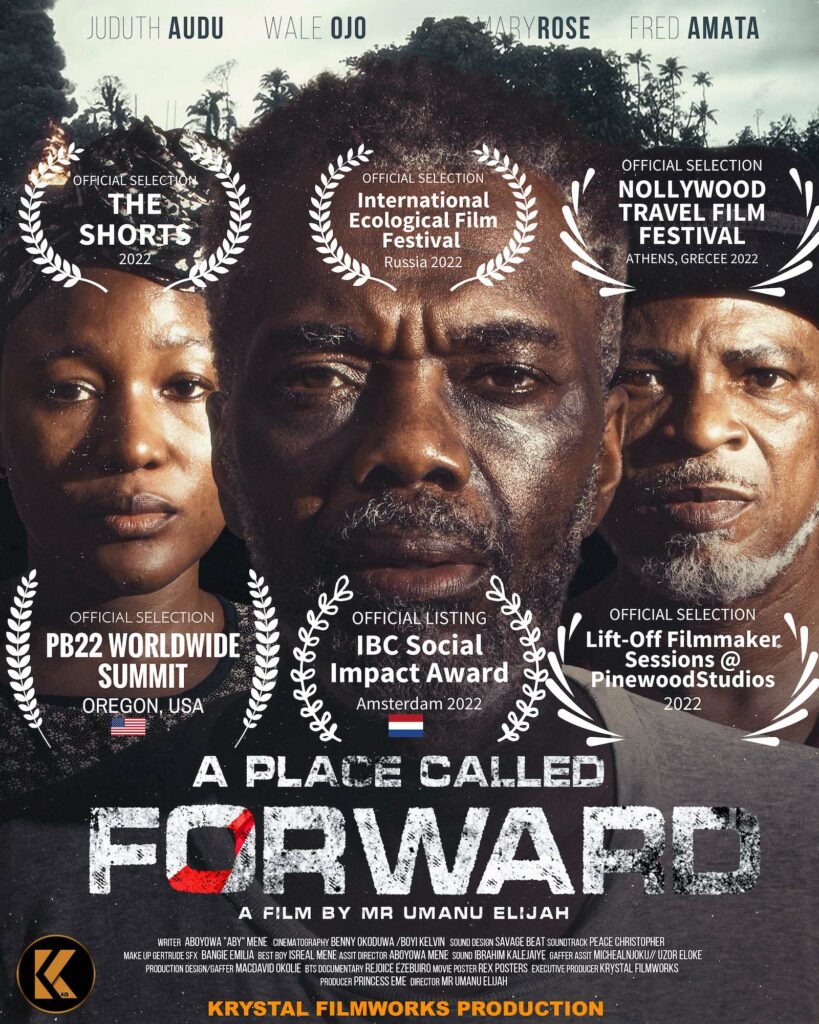 With appearances from veteran Nollywood casts like Wale Ojo and Fred Amata, "A Place Called Forward" follows the story of a man struggling with the pain of the death of his wife and children caused by soot poisoning.
Some of the festivals where the film has been screened include the Ecological International Film Festival, Russia; the PB22 World Summit, USA; the Nollywood Travel Film Festival, Greece; The Shorts Award; and the IBC Conference, Amsterdam.
Aboyowa "Aby" Mene wrote the story, produced by Krystal Filmworks, as a clarion call to address the decaying ecosystem and the hazardous implication of the avaricious quest for wealth by the 1% at the detriment of innocent lives.
Other Nollywood actors among the top casts include Judith Audu, Maryrose Emeka, and Chima Raph.
Krystal Filmworks has been a part of some of Nigeria's most beloved films, including "The Millions" (2019) and "Devil in Agbada" (2021).
See the official trailer for the film below.